Edinburgh Clinical Research Facility (CRF) provides state of the art facilities to support multidisciplinary clinical research locally, nationally and internationally.
A joint venture between the University of Edinburgh and NHS Lothian, Edinburgh CRF was one of only five facilities in the UK to receive Wellcome Trust Millennium funding.  Our Scientific Cores and Specialist support teams have many years' experience in supporting high quality, high impact research. 
History
In 1997 the Wellcome Trust, in collaboration with the English and Scottish Executive Health departments, launched an initiative to strengthen clinical research in the UK by funding the construction costs of five new Wellcome Trust clinical research facilities.
The aim was to provide purpose-built environments for patient-oriented research that were specifically designed to encourage collaborations between basic and clinically trained scientists.
As a result of a joint bid submitted by the University of Edinburgh and NHS Lothian, Edinburgh was the only Scottish site to receive funding and became the first CRF in Scotland.
Purpose-built facility
Edinburgh CRF operates on all the clinical sites in Edinburgh. The original Wellcome Trust award funded a purpose-built facility (WTCRF) on the Western General Hospital site. This was quickly followed by the opening of a facility embedded in the new Royal Infirmary of Edinburgh at Edinburgh BioQuarter (RIECRF).
Our paediatric facility (Children's CRF) is housed in the Royal Hospital for Children and Young People at Edinburgh Bioquarter. 
MHRA Phase I Accreditation and Quality Assurance
In July 2011, we became the first academic non-commercial clinical research facility in the UK to receive accreditation under the Medicines and Healthcare products Regulatory Agency (MHRA) Phase I Scheme. Our tried and tested Quality Assurance system ensures that your study will be conducted in line with current governance and regulatory requirements.
Medicines and Healthcare products Regulatory Agency (MHRA) Phase I Scheme
Our Directors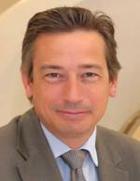 David Newby | CRF Director
David initially used the facility as a Principal Investigator, undertaking numerous experimental medicine studies funded principally by the British Heart Foundation. He became co-director of the facility shortly after the turn of the millennium. He has overseen numerous developments and in particular initiated the facility's application for accreditation under the MHRA Phase I Scheme.
He also led the development of advanced imaging for experimental medicine applications and established the Clinical Research Imaging Centre which he co-directs with Professor Edwin van Beek.
 I am keen to help investigators across all disciplines to achieve excellence in clinical research, and particularly to rise to the challenges demanded by cutting-edge experimental medicine studies. 
 - David Newby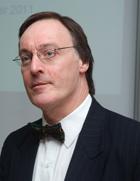 Peter Hayes | CRF Director
Peter has been part of Edinburgh CRF management since it opened and has shared director duties with David for many years. Part of his remit is to facilitate the smooth running of the facility and promote its use by the many researchers in Edinburgh.
He also chairs the Phase I committee which oversees the increasing portfolio of Phase I activity running in Edinburgh CRF.
 As a very experienced clinical researcher I fully understand the importance of the team approach to well-run research as well as the importance of encouraging motivated individuals. Setting priorities for the unit as it gets busier is important. 
 - Peter Hayes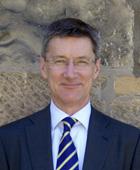 Steve Cunningham | Children's CRF Director and CRF Associate Director
Steve joined the CRF management team in 2016 having helped develop the portfolio of studies at the Children's CRF, including those leading to MHRA Phase I accreditation for children – the first standalone Phase I children's CRF in the UK. Steve leads national and international trials in children's respiratory research.
 Embedding research in clinical practice is vital – and the CRF facilities in Edinburgh help make that happen, not just for our large international projects, but as pilot studies to build clinical trials for the future. 
 - Steve Cunningham