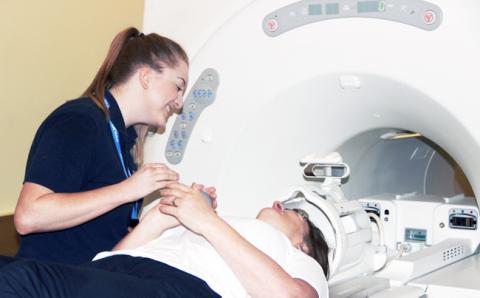 We have three MRI scanners:
1.5T MRI system, (GE Signa Horizon HDxt), optimised for structural and functional brain imaging but also equipped for body imaging.
3T MRI system (Siemens Prisma), neuro-optimised high resolution research focused system.
3T wide-bore whole body MRI system (Siemens Verio), which allows us to study a broad range of body areas.
Who to contact?
Contact Professor Ian Marshall for further details about the 1.5T and 3T neuro-optimised scanners
Contact Dr Scott Semple for details about the 3T wide-bore scanner
Edinburgh Imaging