SINAPSE Image of the Month generated using software in CRF Image Analysis Core 
August 2019
The Edinburgh CRF Image Analysis Core has been supporting the first study to use PET-CT to assess bone marrow adipose tissue (BMAT) glucose metabolism in vivo. BMAT is the fat-storing cells found within bone marrow, which accumulating evidence shows to differ from the two typically recognised subtypes of white adipose tissue (WAT) and brown adipose tissue (BAT). 
The CT rendering generated using software in the CRF Image Analysis Core to highlighting bone marrow adipose tissue (BMAT) and red marrow (RM), won the SINAPSE Image of the Month - July 2019).  See full article here.
Mental Health First Aider
August 2019
Our team at the Edinburgh CRF recognises the importance of promoting positive mental health and wellbeing in the workplace. Earlier this year, during Mental Health Awareness week, 11 volunteers in the CRF - representing a variety of cores - took part in an intensive two day Mental Health First Aid course. Everyone who attended the course agreed that it was a rewarding  experience where they were able to develop their knowledge and build confidence in how to respond effectively to signs of mental health problems in others, as well as managing their own mental health and resilience. With full managerial support to ensure they are available, the team have set out to help raise awareness, promote understanding and create an environment where the staff feel confident to discuss and ask for advice about their mental health. While the conversation around mental health is much more open than ever before, initiatives like this encourage us to be more pro-active and help to reduce the stigma.
If you are interested in becoming a Mental Health First Aider, or to find out more, please visit http://www.smhfa.com/  for more information.
CRF Image Analysis Core develops novel machine-learning based software to assess image data
August 2019
Imaging technology that detects deadly pneumonia infections in under 60 seconds is safe and practical for clinical use, a study has found. The Edinburgh CRF Image Analysis Core supported this work by developing novel machine-learning based software to quantitatively assess image data being captured. 
Research into Novel Biomarkers for Alzheimer's 
August 2019
The Edinburgh CRF Image Analysis Core is leading an international study to investigate retinal biomarkers of neurodegeneration found in Alzheimer's Disease. The study team features researchers from the UK (Edinburgh, Belfast and Dundee) and USA (Duke). It will employ a combination of advance image analysis, statistical analysis and artificial intelligence. 
Read more here.
GACE Study
July 2019
This journal paper on "Incidence and phenotypes of childhood-onset genetic epilepsies" was just published with the support of our research nurses at the Edinburgh Children's Clinical Research Facility.
 GACE study publication (413.05 KB PDF)
Congratulations to the TIPSS trial team
June 2019
Congratulations to the TIPSS trial team (Early use of TIPSS in patients with cirrhosis and variceal bleeding), who won the Best Presentation award at the recent British Society of Gastroenterology meeting.  This study is being supported by Edinburgh CRF Nursing and Clinical teams.
New website - same good old Edinburgh CRF
June 2019
We needed a change of scene or rather a change of domain and migrated our website to now be part of the University of Edinburgh's web presence. But don't worry other than virtually we haven't moved and are still providing the service that we are known for. We hope you like our new look!
Going for Gold!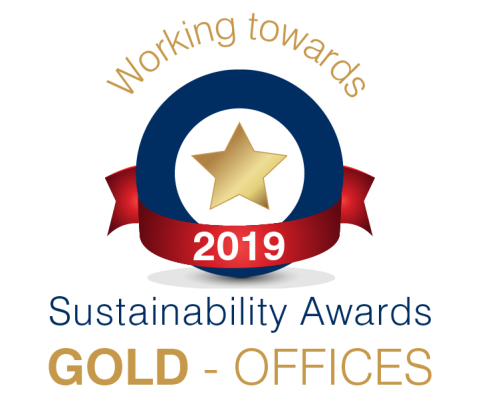 June 2019
The WTCRF and CDPCRF teams are both aiming for a Gold award in the University of Edinburgh Sustainability Awards programme.
WTCRF is leading a project called Zero Waist, focusing on health, fitness and wellbeing.  This includes a six week step challenge, where 70 staff and colleagues involved with the CRF are 'virtually' walking in teams from Glasgow to Inverness or beyond, following the route of ancient scenic walking trails.  This event has been supported by a UoE Department of Social Responsibility and Sustainability Staff Project Grant.
CDPCRF is leading a project focused on minimising waste by collecting non-recyclable plastic and turning it into eco-bricks.
These projects are building on the success the teams have already had in gaining Silver Awards for Offices at WTCRF and CDPCRF and a Gold Award for Labs at WTCRF, and demonstrate the CRF's commitment to the principles of sustainability and social responsibility.
#ECRFGoing4Gold
Diagnostics Accelerator research programme
June 2019
Congratulations to Dr Tom MacGillivray Edinburgh CRF Image Analysis Core Manager), Dr Sharon Fekrat (Duke, USA) and colleagues who were successful in obtaining funding from the Alzheimer's Drug Development Foundation (ADDF) under the Diagnostics Accelerator research programme.
Created in July 2018, the Diagnostics Accelerator research programme aims to fast track better tests for Alzheimer's disease.
 The team was one in the first four to receive the award and was recognised at the ADDF's 13th Annual Connoisseur's Dinner.
 The international study team featuring researchers from the UK (Edinburgh, Belfast and Dundee) and USA (Duke) will employ a novel combination of retinal biomarkers capturing neurodegeneration and disrupted vasculature found in Alzheimer's disease with advanced imaging analyses.
We are very excited to be part of this initial round of innovative funding for accelerating research into novel biomarkers for Alzheimer's. The ability to look into someone's eye and discover something about their risk of developing disease is a very exciting proposition. We hope our research will show promise for early warning but also that we even might be able to differentiate different types of dementia as well.
 - Dr Tom MacGillivray, Senior Research Fellow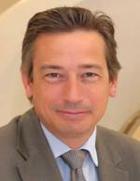 Congratulations to CRF Director Professor David Newby!
January 2019
Congratulations to CRF Director Professor David Newby, who has been appointed to the University of Edinburgh's Duke of BHF Edinburgh Chair of Cardiology. This prestigious chair is the substantive Chair of Cardiology in the University and this appointment recognises Professor Newby's outstanding research and his wider influence in the field.