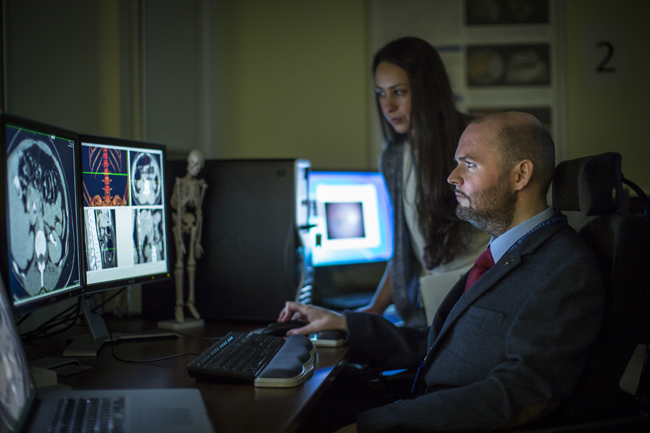 Imaging
Image Analysis
Image Analysis is central to conducting successful and meaningful research projects featuring medical imaging.  Our image analysis facilities are equipped with high-spec workstations and specialised software packages and staffed by experts in image processing and data analysis.
Our team provides expertise in image processing, manipulation and quantification for all types of medical images including MR, CT, PET and various optical imaging techniques.  We can train researchers and investigators in the use of specialised techniques and software.  Our team also participates in the scientific work of research projects by analysing images and developing new methods and software.
Who to contact?
Contact Tom MacGillivray (t.j.macgillivray@ed.ac.uk)  for further information or to apply.
For additional details also visit Edinburgh Imaging's page on Image Analysis Tools
Edinburgh Imaging